Do you dream of doing exciting and important work in an environmental field? Serving with a conservation corps can provide you skills and direction to turn that dream into reality.
What is a Conservation Corps?
Conservation corps are organizations that serve communities by helping to protect and sustainably manage natural resources. Young adults and veterans can serve with a corps program for a set term, generally from 3 months to a year, and gain real-world work experience.
Working with conservation corps can earn you a living stipend and education award. It can also help launch your environmental career.
Want to see if there are programs near you? Check out the Corps Network to find a conservation corps in your state or region. You can also search websites like Conservation Job Board to find specific positions that conservation corps are advertising. 
So how can a conservation corps benefit you? Check out our top 11 reasons below to learn more.
1. Ecological Literacy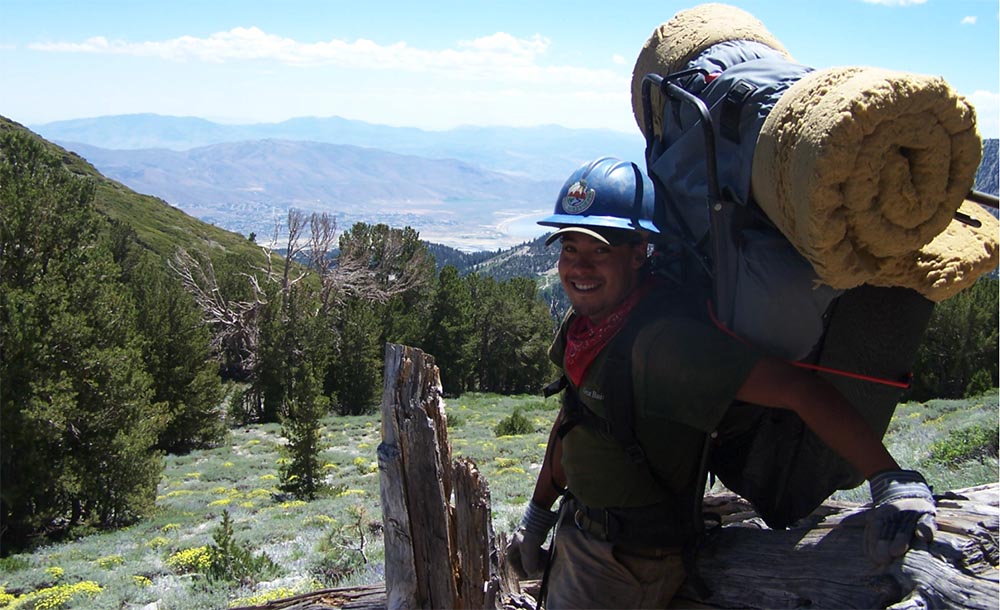 If you want a  conservation career, ecological literacy is a must. A service term with a conservation corps is a great place to build a foundation of knowledge in ecology, especially in the region where you hope to work. The Nevada Conservation Corps for example teaches through a combination of field research and direct conservation work. The crew not only instructs their corps members on how to thin forests but educates them on why they are thinning. Other popular topics they cover include biological surveys, exotic species control, and trail maintenance.
2. Networking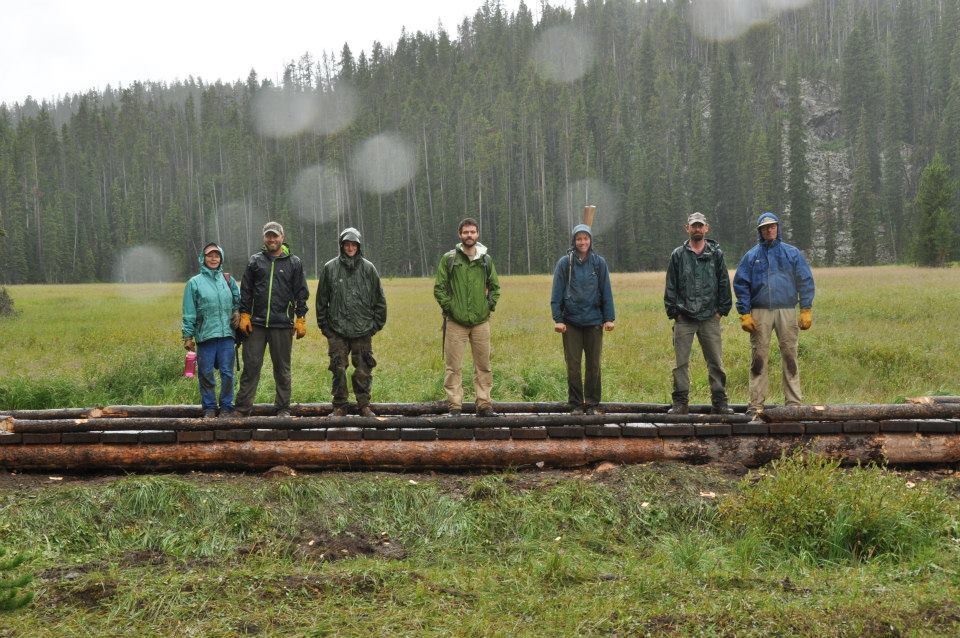 Professional connections are more important today than ever before. In a corps you have the opportunity to connect with leadership, the personnel at your host site, organizational partners and of course, fellow corps members. These contacts, if nurtured appropriately, can continue to serve you years later. As a two-term conservation corps alum myself, I can personally speak to the benefits. Because of my service terms, I have friends in the conservation field all across the US and strong mentors. I even landed a few jobs as a direct result of my network.
3. Job Opportunities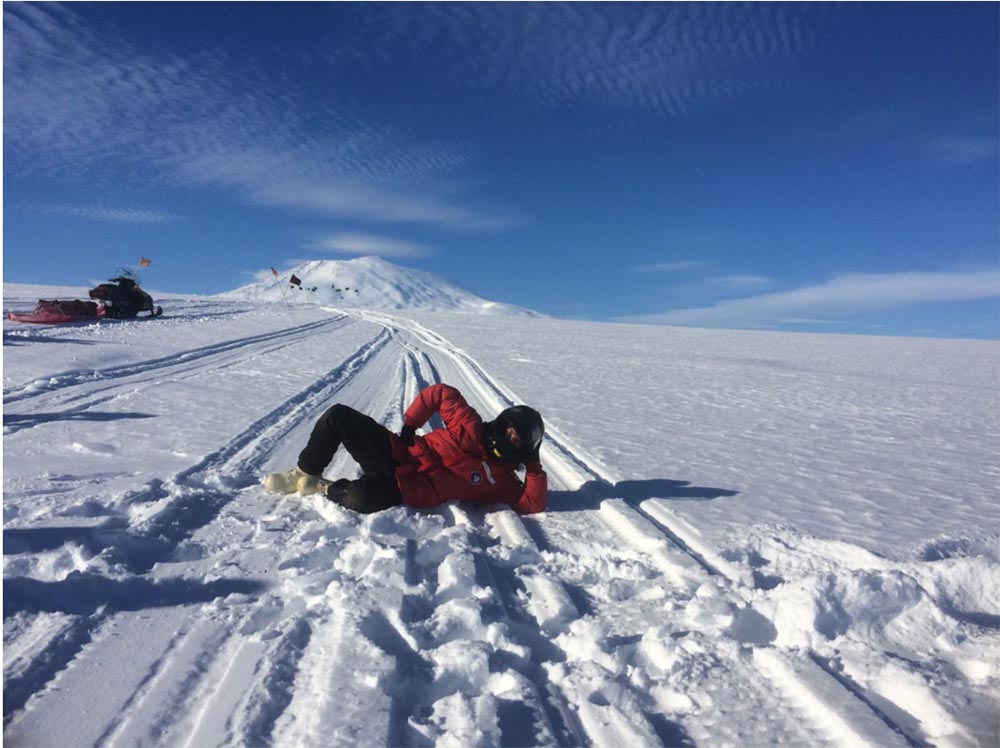 Break into the tough environmental job market by serving with a conservation corps. The experience will not only look great on a resume, but it's not uncommon for host sites to hire their service members. Shane DeGroy served three separate terms with Conservation Legacy, Conservation Corps Minnesota & Iowa, and Minnesota Green Corps. After his last term he was hired by his host organization, the Hennepin County Forestry Program. Read about his and other CCMI alumni experiences.
[cjbn_cta]
4. Technical Skills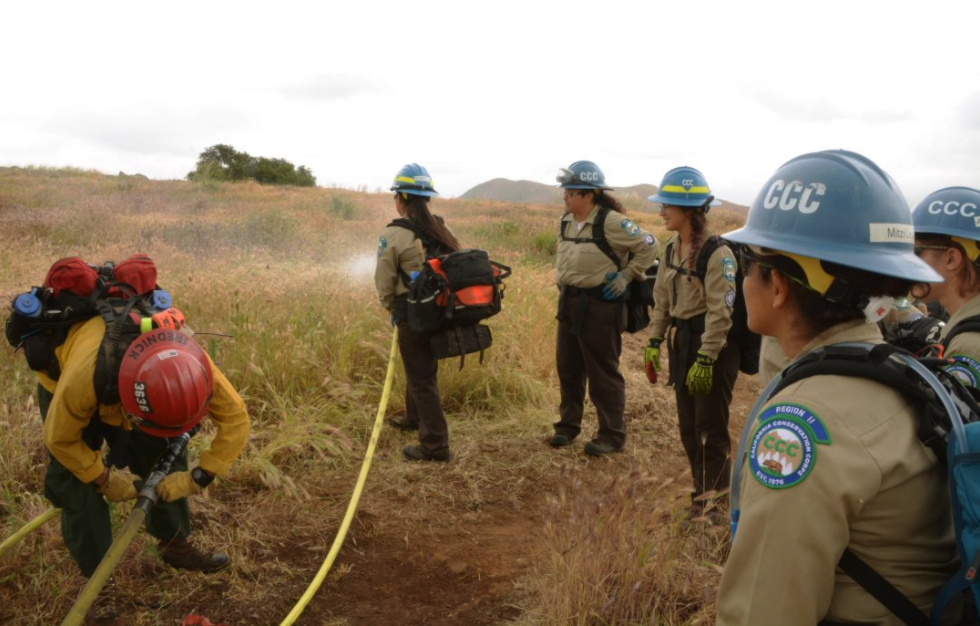 The mission of a conservation corps is to empower youth to become stewards of the environment. To do that successfully, these programs provide technical skills training in a variety of topic areas. Not only will these skills help you stand out when applying for jobs but they can also help you achieve success in your future positions. Below we list a few specialized trainings offered through the California Conservation Corps that are fairly universal across many corps programs.
♦

  Flood Fighting Techniques

♦ Plant Identification

♦ Trail Construction & Maintenance

♦  Emergency Camp Support

♦  Firefighting Techniques

♦  Forestry/Fire Hazard Reduction

♦ 

Hazardous Waste Operations and Emergency Response

♦. Trail Structures

♦  Construction & Trades

♦  Chainsaw Safety

♦  Tree-Climbing Safety
5. Communication Skills
Strong communication skills are important in all aspects of life. While serving with a corps you often work alongside other members and professionals at the federal, state and local levels. In these roles, you hone "soft skills" like verbal and written communication. Specialized internship programs, like Individual Placement Programs, heavily emphasize these types of professional social skills.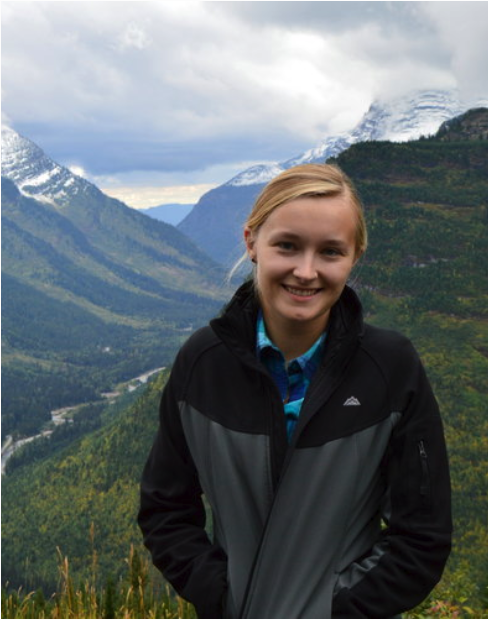 The Big Sky Watershed Corps in Montana is an individual placement program run through the Montana Conservation Corps. Their members participate in communication workshops and attend a number of professional conferences that help them bolster their communication skills. 
[horizontal_quote]
"I thoroughly enjoyed my term of service with BSWC, it was both challenging and rewarding. I was definitely pushed to a level of a professional standard above any time previously in my life. This personal growth has prepared me to enter the workforce as more than just a laborer by introducing me to a level of responsibility and expectation that I would guess many people my age do not experience. I don't think I would have been able to find my place here without the connections this program fostered. I would consider myself to have developed into an entirely new person, one that my previous self could hardly have dreamed of."
-BSWC Member
[/horizontal_quote]
6. Leadership
Corps members often leave their programs feeling more confident in taking leadership roles. When you serve with a corps program you can work alongside people from different regions, religions, ethnicities, races, socioeconomic statuses and political backgrounds. These programs show how much diverse groups can accomplish with a united goal. This perspective is incredibly powerful in recognizing the ability to make change.
Many conservation corps place a strong emphasis on diversity and inclusion. For example, the Northwest Youth Corps offers programs that engage Native American, LGBTQ, and Deaf/Hard of Hearing youth and young adults. The organization also has youth and young adult programs for all the communities it serves.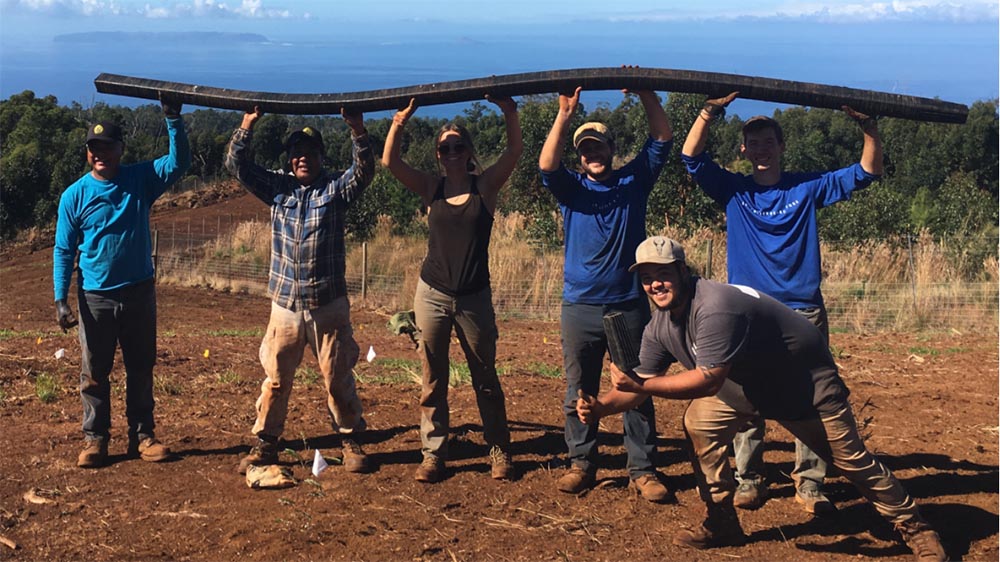 The Conservation Leadership Development program at Kupu in Hawaii is another program that offers rigorous and empowering experiences for those looking for careers in environmental conservation. They have a great video that summarizes their corps experience and provides testimonials of program alumni.
7. Career Insight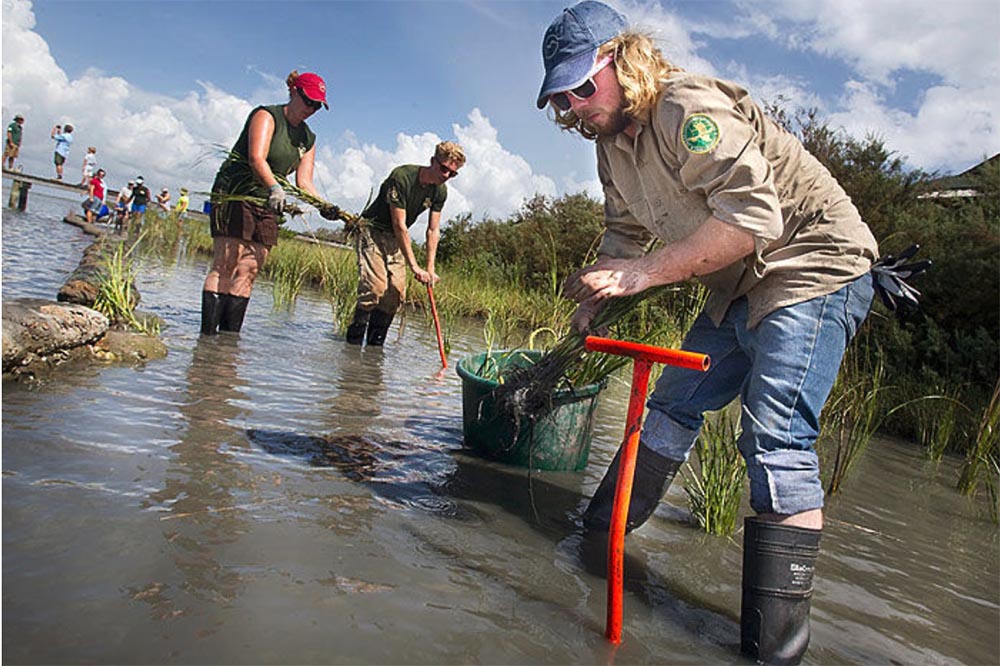 Conservation corps provide opportunities to "try out" different careers and find professional direction. Sarah V, alumni with the GulfCorps crew, a program run by the Texas Conservation Corps, understands this well. After completing her degree in environmental biology and English she was unsure what to do. Her experience with the Corps provided her with additional skills and direction as she discovered her passion for ecology. Read more about her term experience and other TXCC alumni. 
[newsletter-signup]
8. Work Experience
The struggle with landing entry-level jobs is that many employers want you to have some relevant experience. But how can you gain experience if you are unable to get a job? Fortunately, serving in a conservation corps can help you overcome this obstacle. Whether you are just out of high school or a recent graduate, serving in a conservation corps will give you environmental field experience that can set you apart from other candidates. And the best part is you don't NEED experience to work for a conservation corps.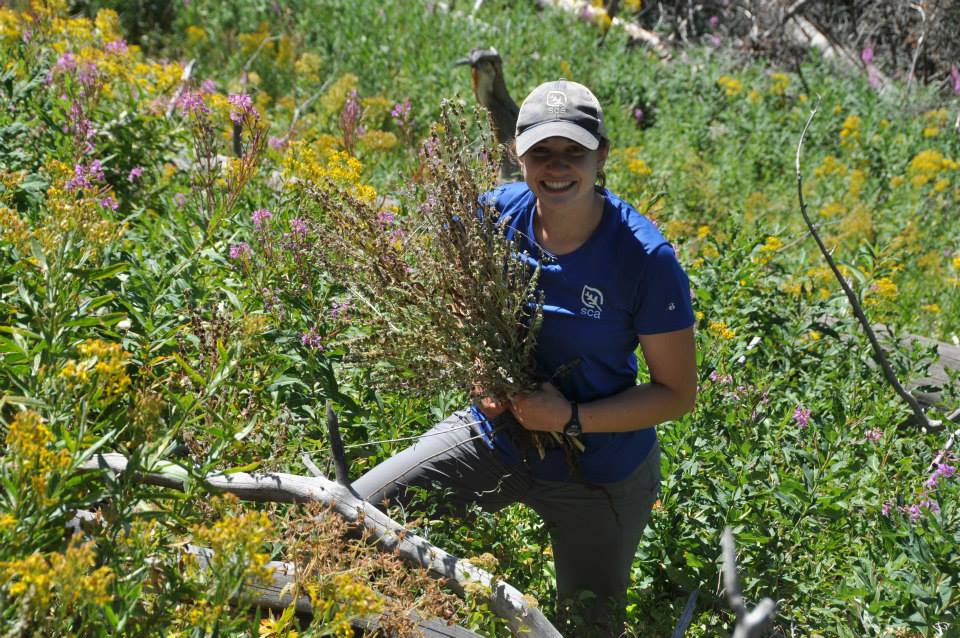 The Student Conservation Association offers programs for teenagers 15-19.  Most traditional field crews are 18-25 and if you are interested in more of an internship experience there are a number of individual placement opportunities, that are generally for those 21 and up (these often require a bachelor's degree before you can enroll). 
9. Education Award
Upon completion of an Americorps term, members receive Segal Americorps Education Awards. You can use this money to pay for college, graduate school, vocational training or towards existing student loans. The award amount will depend on the length of time you served. 
Learn more on the Americorps site about how to use this award. 

Other fun facts. When serving with any Americorps program, you have the option to defer any current student loans you are paying. While a loan is in deferment it continues to accrue interest but many Americorps programs offer interest repayment options at the end of your service.
10. Education Advancement
After gaining career insight (benefit #7) you may decide that the next step in your career journey is additional schooling. All of the benefits described in the article can bolster your undergraduate or graduate application. Experience, direction and professional contacts can all make you a much stronger candidate for environmental Master's programs.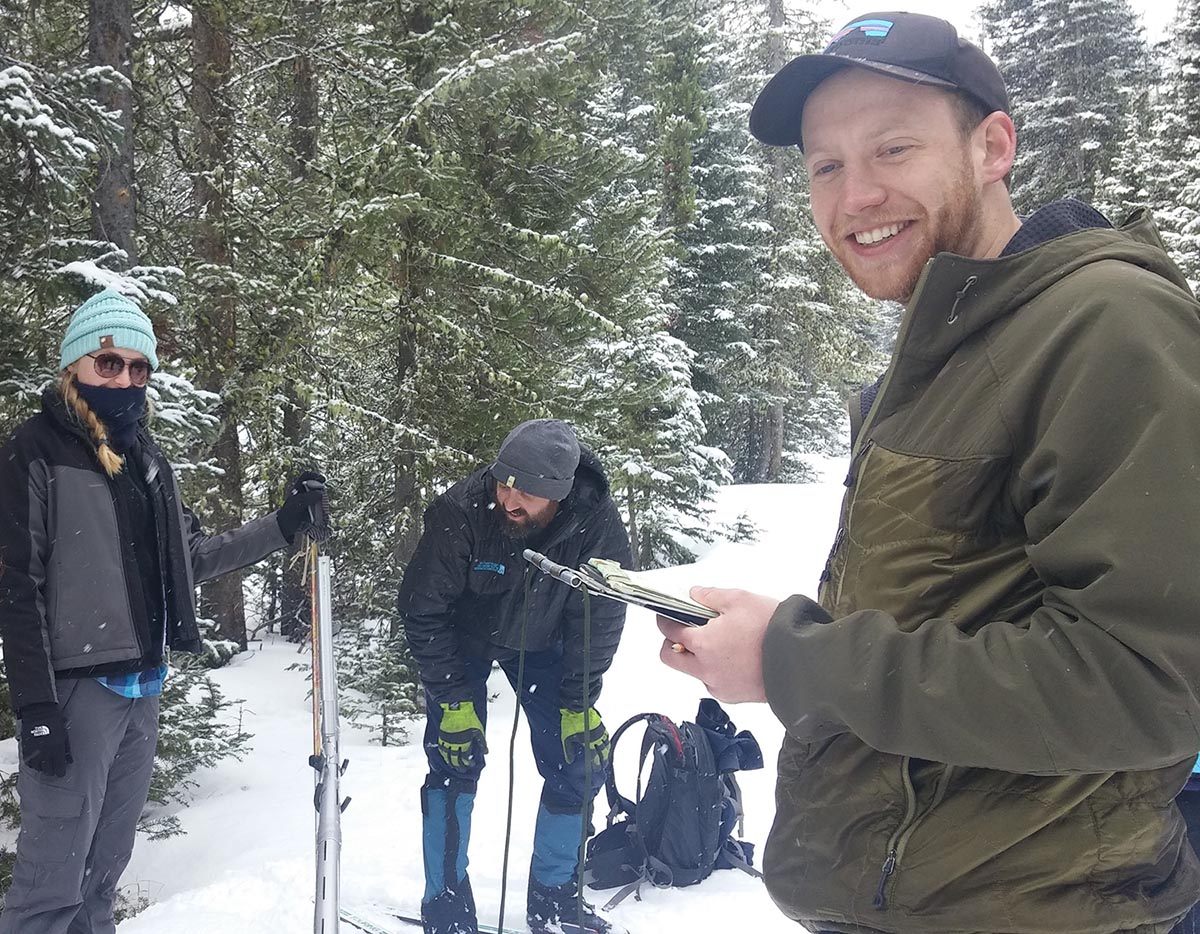 In some cases, your service can help open the door to graduate school opportunities. Evan Norman, an alumni with the Big Sky Watershed Corps, discovered his passion for hydrology during his term of service. His experience introduced him to his graduate school advisor and eventually led to a job with the Montana Department Natural Resources. Read more about how his experience in the corps launched his professional career.
11. Personal Growth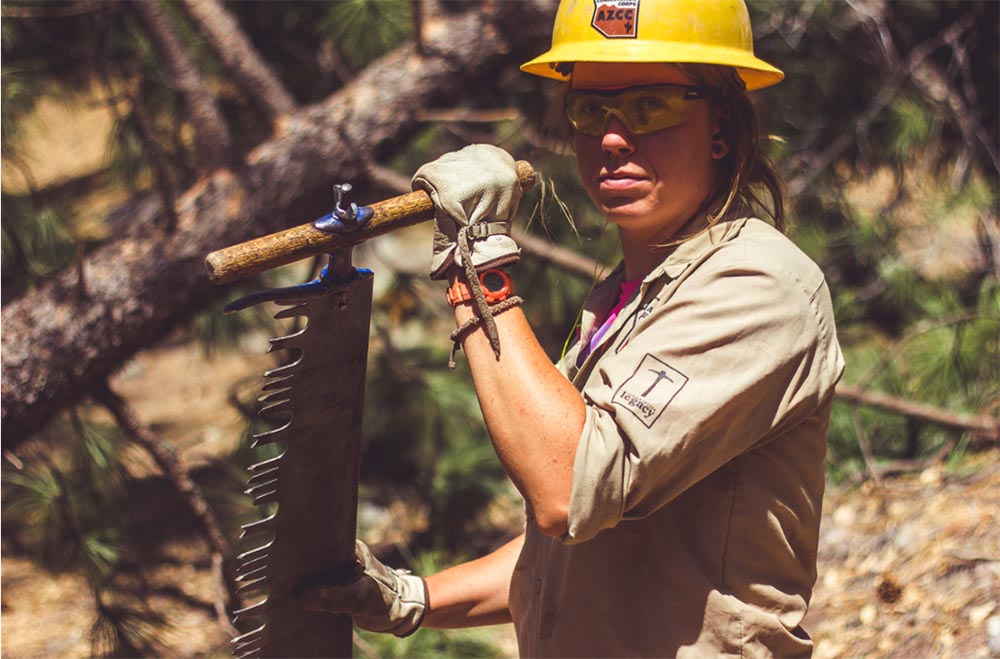 You become a part of something bigger than yourself by serving communities and protecting natural resources. And with that comes a sense of pride. Yet the work is not easy. Any program you choose will challenge you mentally, physically and emotionally. Once you reach the other side however, you find that the adversity you faced has built lasting strength and perseverance. An alumni from the Arizona Conservation Corps sums up their experience. 
[horizontal_quote]
"I am more adventurous and capable in the back-country, and I'm less afraid of working hard and getting dirty. I feel that I'm less intimidated by starting big tasks or learning new skills, and have been able to apply them even in unfamiliar environments and challenging new work. I'll continue to fill my life with out-of-the-ordinary experiences that excite me, broaden my horizons, and teach me."
-Tracy (AZCC).   
[/horizontal_quote]    
Reasons to Join a Conservation Corps – Infographic

[background_block]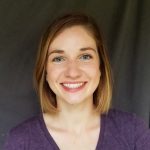 Alyson Morris is the communications specialist for CJB Network and writes on environmental career development. She is a graduate student at the University of Oregon and is pursuing her Master's in Strategic Communication. She is also an alum of both the Student Conservation Association and Big Sky Watershed Corps.
[/background_block]